We'll be sorry to say goodbye! But please follow these steps to activate the process of deleting your Dyler account:
First Step. You need to go to the settings section on Account Settings.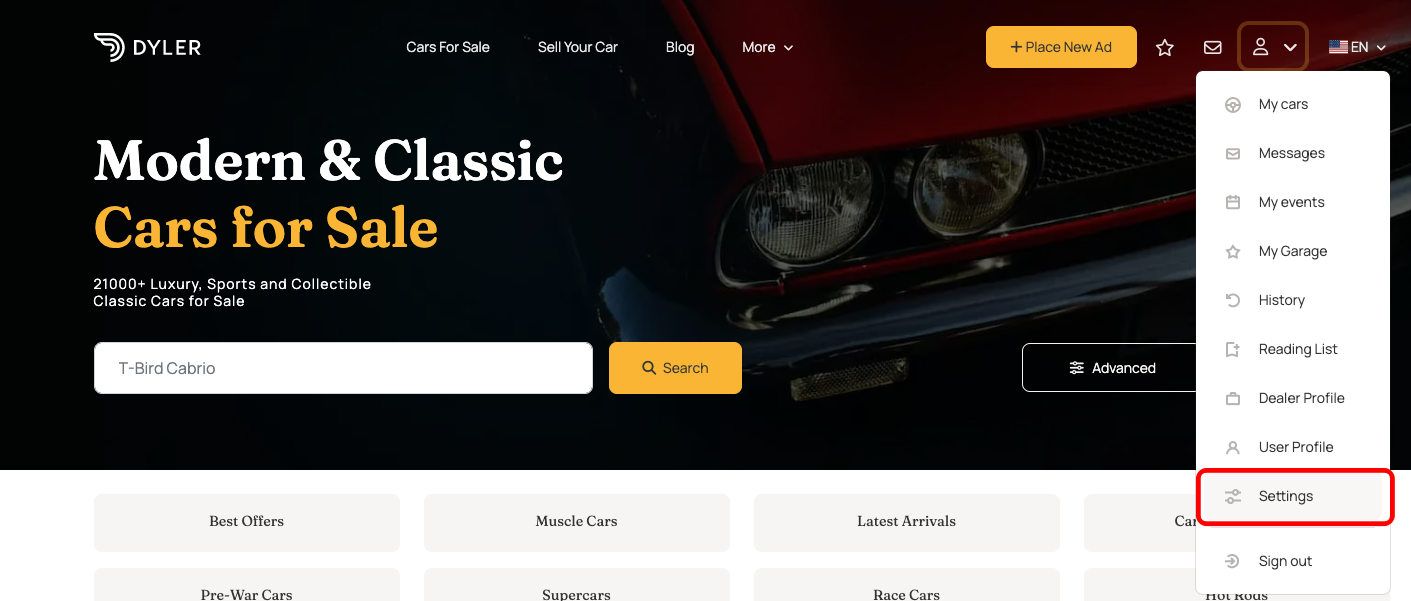 Second Step. Scroll down and push the button "Delete Account".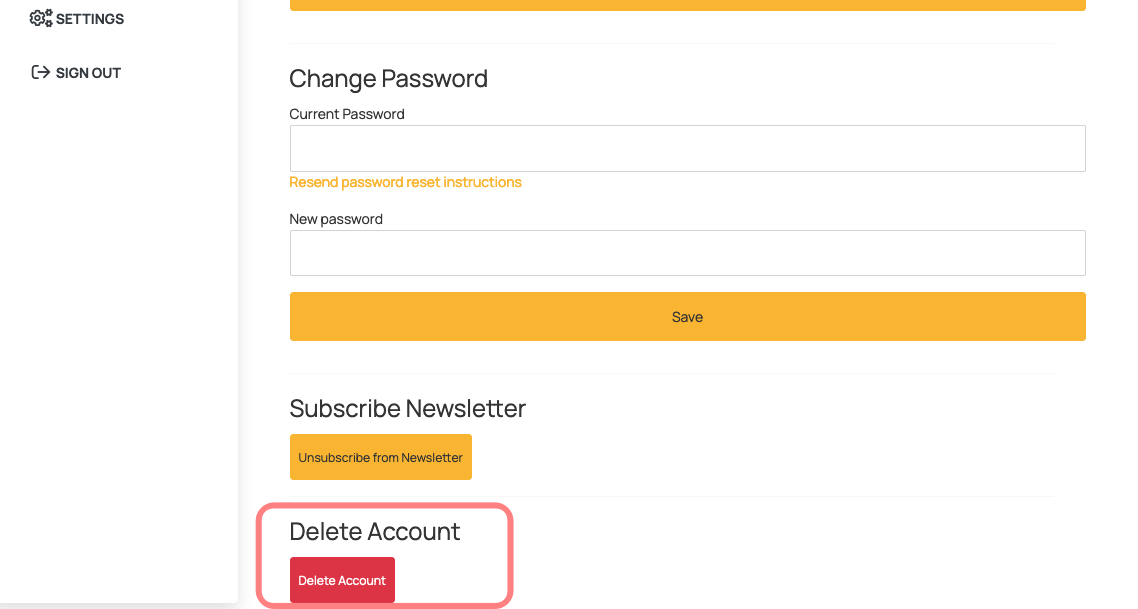 Third Step. After that, you will get a notification to an email about Deletion Process. Where you must confirm your choice.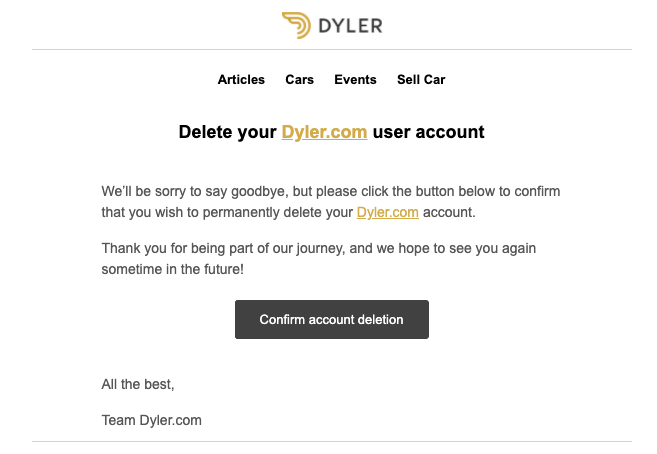 Fourth Step. Your account has been deleted!
Thank you for being part of our journey, and we hope to see you again sometime in the future!